ROAD REPAIR WORK OF SOUTHERN SIDE OF INTERNATIONAL DORMITORY
Road repair work of southern side of international dormitory will be conducted from 27 April (Thu) to 7 May (Thu) as followings:
1. Construction periods: 27 April 2023 (Thu) to 7 May 2023 (Sun)
* As the repair work is conducted outdoors, the above schedule may be changed due to weather change.
2. Construction area: See the below photo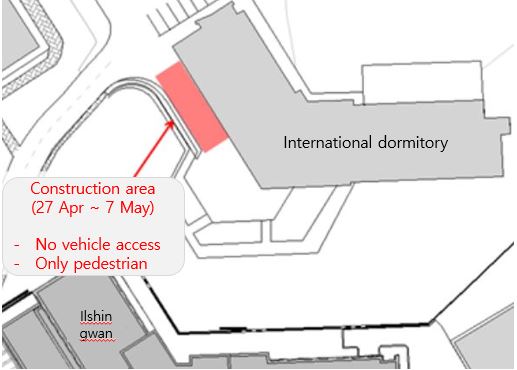 There may be noise, vibration, dust and smell during the work.
3. Contact: 2080 / 2083 / 2084
We appreciate your understanding and cooperation in advance.
DEPARTMENT OF FACILITY