FIRE SAFETY EDUCATION
1. Objective: To provide compulsory education for residents to safely protect themselves from fire accidents.
2. For whom: All students who joined the Ajou dormitory
* If you took the fire safety education in spring semester of 2023, you are not required to take it in fall semester of 2023.
* If you were to attend the offline evacuation training on October 11th 2023, you are not required to take it in fall semester of 2023.
3. Education period: 2023.10.13 (Fri) ~ 2023.11.12 (Sun)
4. Training hours: 2 hours per session/year (2 hours per person/year)
*If you complete the course, you will be granted two hours. However, the actual training time may be less than two hours.
5. Training method: Click on the banner "Fire Safety Education" in the lower right of the main dormitory website with your student ID and Name, when you log in.
(For more details, please refer to the attachment)
* If you fail to log in, talk to the coordinator for "User Registration". You can take the courses after the administrator's approval.
Email: leehy2149@ajou.ac.kr
* Fire safety education in the dormitory is mandatory, so you must complete it.
* You will be given 10 penalty points, if you fail to take the courses. After taking 2 courses, you must complete the tests. You do not have to submit a certificate of a fire safety education.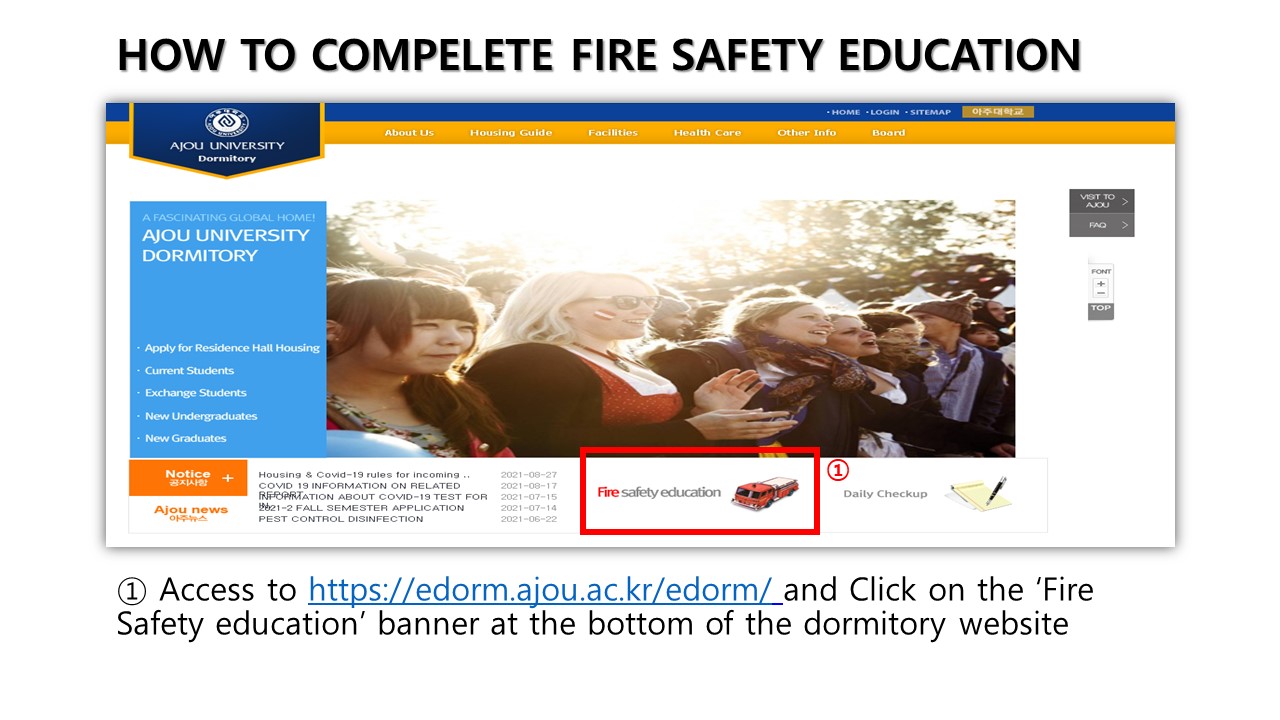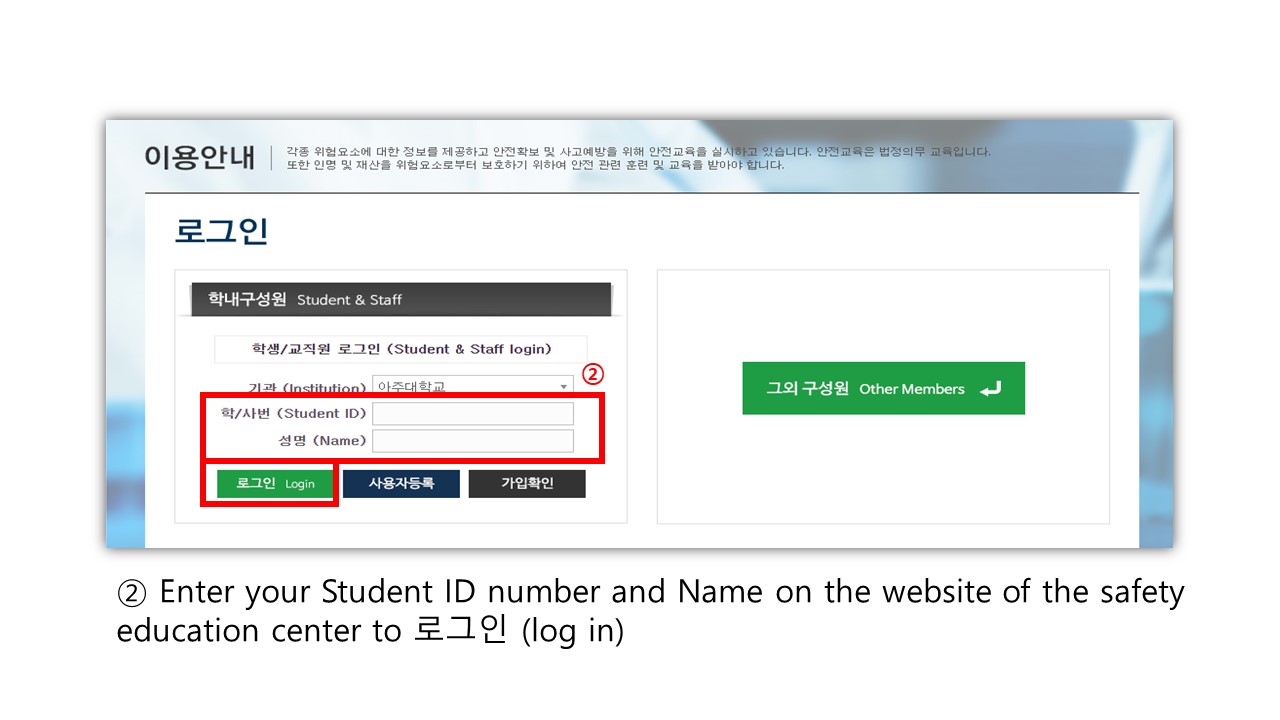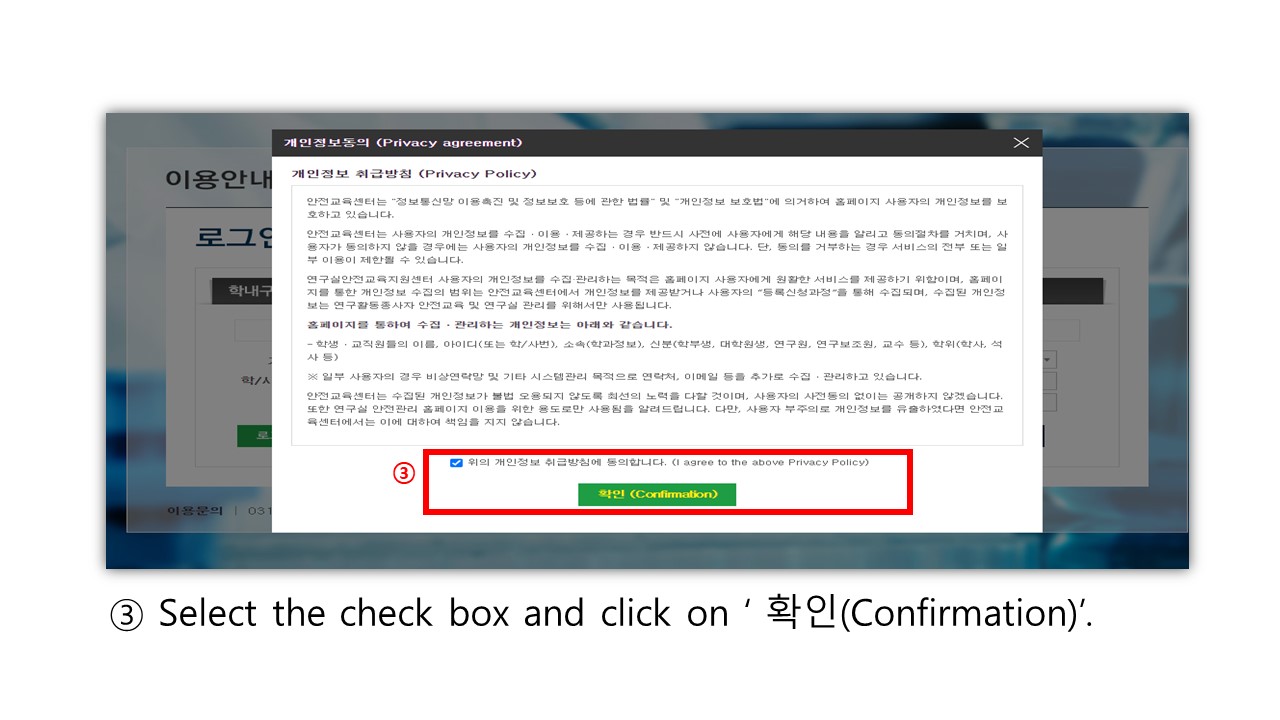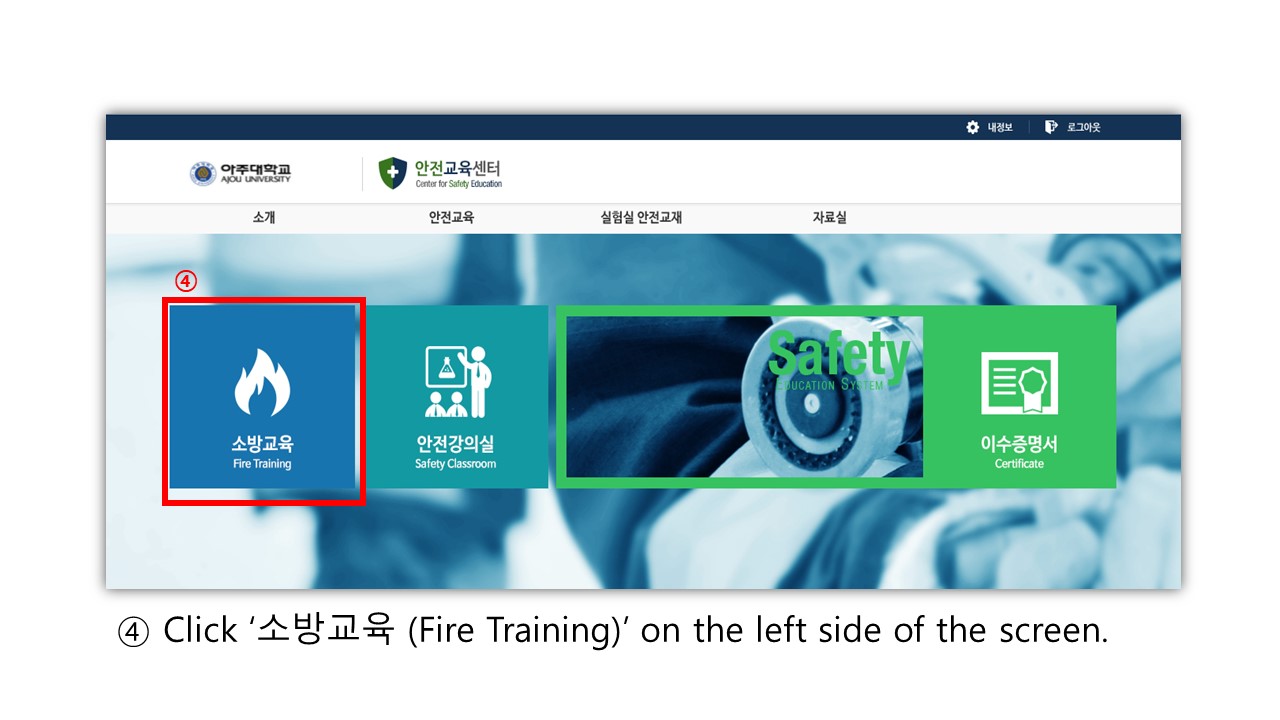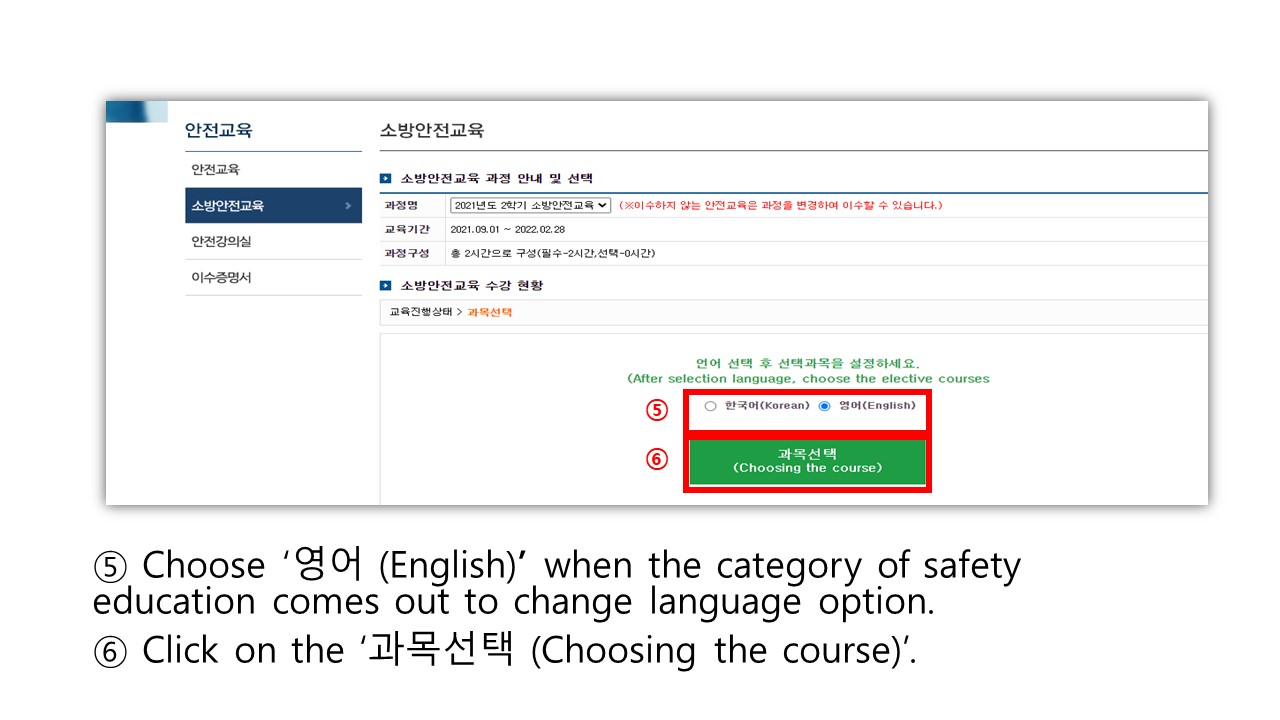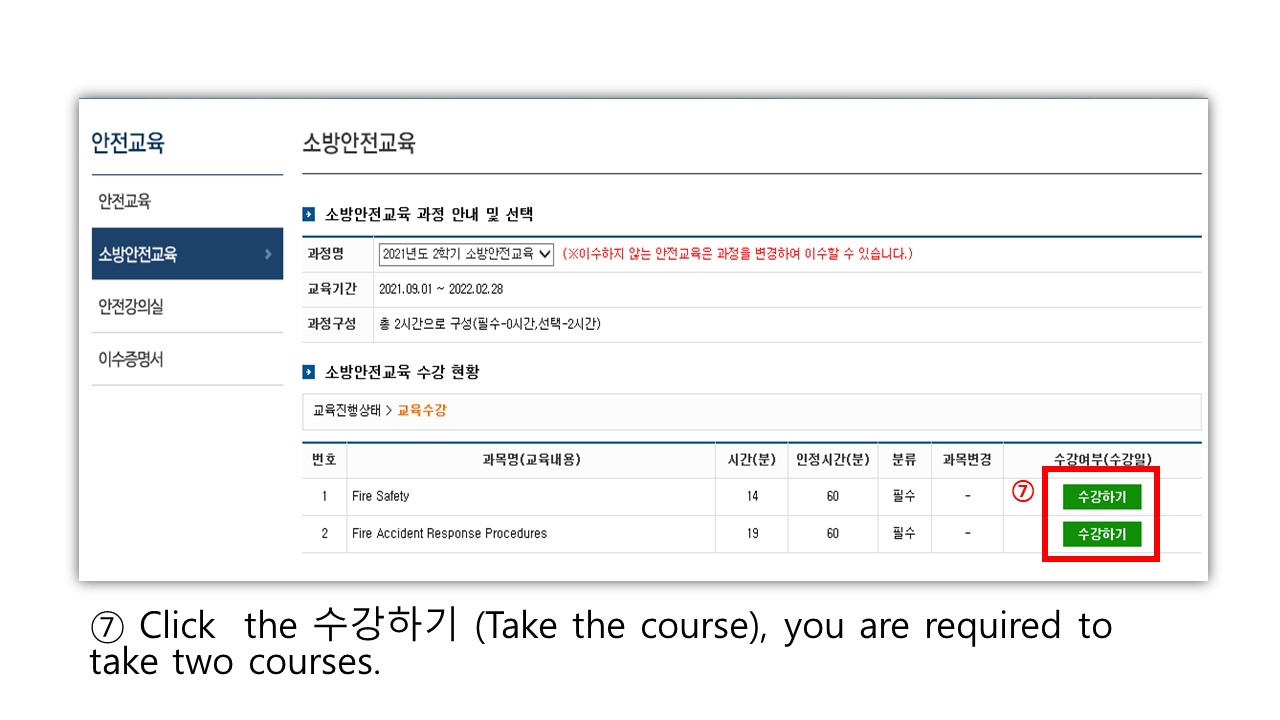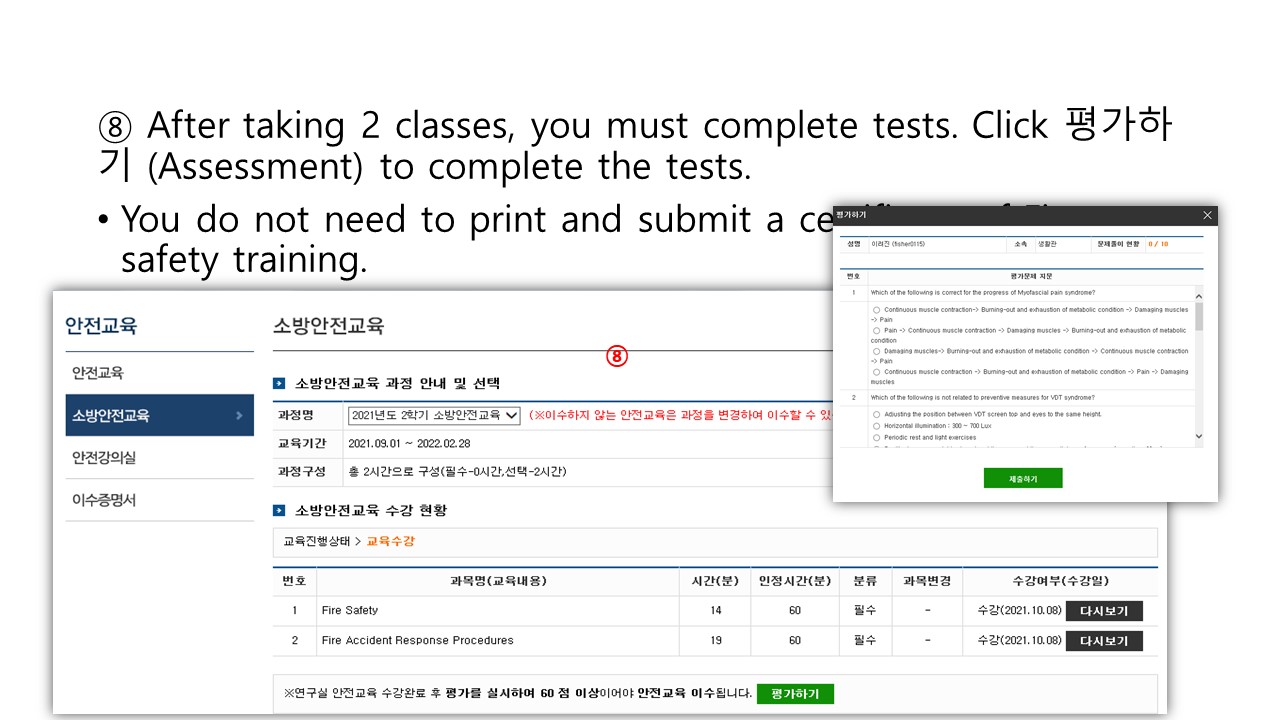 OFFICE OF STUDENT HOUSING AND RESIDENCE