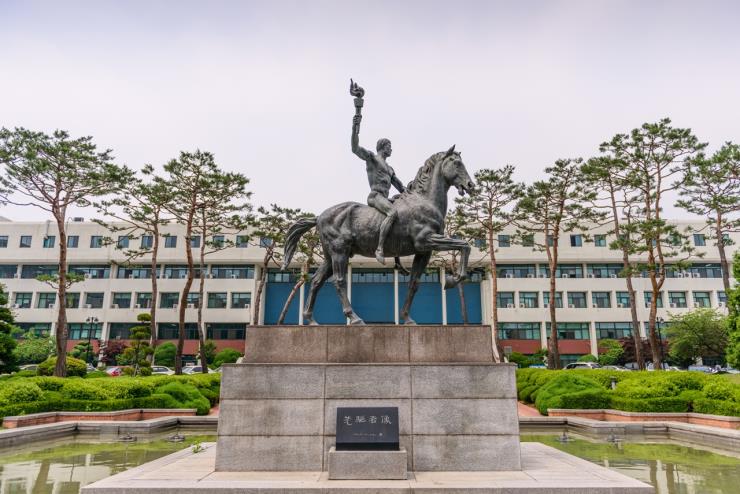 The Joongang Ilbo unveiled its first "Innoversity" ("Innovation" + "University") list based on the evaluation of science and technology research innovation at Korean universities.
The Innoversity list is based on its assessment of 48 universities that produced at least 400 SCI-listed papers and made at least 200 inventions from 2013 to 2016.
Ajou University ranked 10th on the Innoversity list with 561 points. POSTECH led the ranking, with UNIST and Sungkyunkwan University taking 2nd and 3rd places, respectively, followed by KAIST (4th) and Seoul National University (5th).
In partnership with Clarivate Analytics, a scientific and academic research analytics company, The Joongang Ilbo came up with 10 criteria to evaluate the excellence of academic papers and patents with a global influence. Regarding academic papers, four indexes were used – the ratio of Highly Cited Papers, the ratio of top 10% papers, the Category Normalized Citation Index, and the ratio of papers published in the top 25% of academic journals.
Four other indexes were applied to inventions and patents – the number of total inventions, the ratio of inventions cited at least once in academic papers, citations per invention, and the ratio of patent applications submitted to four countries (U.S., China, E.U., and Japan). Two indexes were used to measure Collaboration – the ratio of joint research with companies and the ratio of joint research with foreign scholars. The daily newspaper added an additional 10 points for universities that have one or more Highly Cited Researchers, who are announced every year by Clarivate Analytics.